T Intouch adalah teknologi telematika yang menghubungkan kamu dan kendaraanmu untuk pengalaman yang lebih aman dan nyaman. Fitur-fitur T Intouch dapat dinikmati melalui aplikasi mTOYOTA.
FEATURES
PEACE of MIND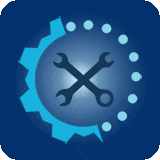 E-Care (Maintenance)
A reminder to you for periodic vehicle maintenance to make your vehicle always in the best performance.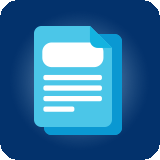 Trip Driving Update
Record all vehicle journeys include distance and duration to support your vehicle always at the outstanding performance.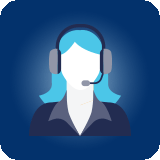 Inquiry & Support Center
Direct assistance from Toyota Call Center to solve your problems. Give you more ability to keep moving forward.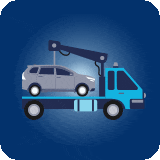 Road
Assistance
Provide an SOS button if you get in an accident. You will be assisted by the Toyota Call Center to be directed to the Emergency Road Assistance (ERA) provider to make you feel safer while driving.
HOW TO USE

1
Setelah menerima unit kendaraan, pelanggan mendapatkan email berisi Terms & Condition dan membaca serta menyetujui Terms & Condition.

2
Pelanggan mendapatkan email berisi Subscription ID untuk aktivasi layanan T Intouch.

3
Pelanggan men-download dan login aplikasi mTOYOTA.

4
Lalu, pelanggan mengakses menu "My Toyota".

5
Tambahkan informasi kendaraan baru beserta Subscription ID dan klik "Simpan".

6
Selamat! Kini Anda sudah bisa menikmati fitur T Intouch.